Skopos London launches range of helpful Client Pocket Guides
Author Darren Mark Noyce September 21 2015
Skopos London launches range of helpful Client Pocket Guides. Skopos loves to help Big Brands.
As a sign of this intent the team at Skopos has created a range of FREE pocket guides for brands.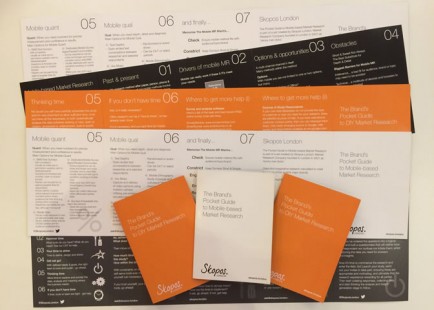 To request any or all of these FREE guides, just contact Skopos, or go to https://skopos.agency/GetGuides
This growing set of guides, all covering specific aspects of modern Market Research for Brands, now includes Client-side Communications, DIY MR and Mobile Research.
More will be announced in the future, and are likely to cover Stakeholder Communications, Online Communities, Sampling & Statistics and Social Media (Sentiment) Analysis, for instance.
All the Skopos Guides have been designed with and for client-side researchers (only). And are easily available, upon request, and in a limited edition BOX-SET for a short time only.
Specifically, each has been designed and written by experts in the particular area, with clients and brands consulted on the content to ensure they are as helpful as possible.
For instance, ex senior client-side researcher and owner of InsightNarrator, Caroline Whitlock, was heavily involved in the creation of and content for our Guide to Communicating with Agencies.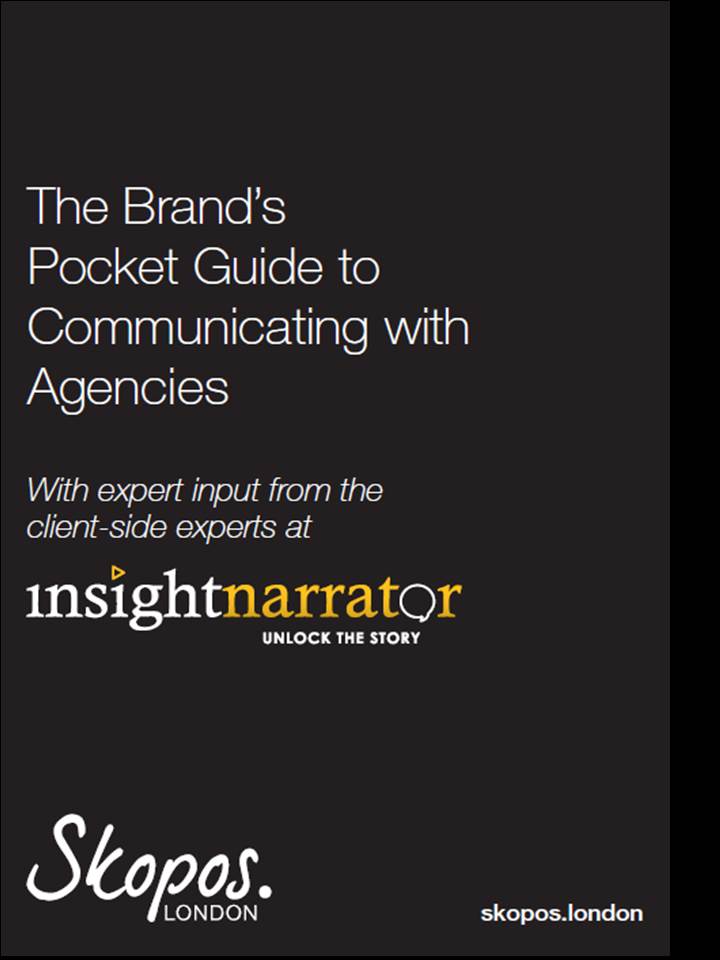 Caroline worked client-side for many many years at big brands such as Bass, Royal Mail, Post Office and Masterfoods, and now advises them on story-telling and engagement.
Darren Mark Noyce, Founder of Skopos London, says…
"Our clients heavily associate Skopos with helpfulness and proactivity. We are also well known for our Training Sessions on modern research methods. After discussion with our clients we found there was a demand for bitesize helpful introductions to key aspects of modern day market research. Hence we decided upon our range of Skopos Pocket Guides, designed to concisely sum up all the salient points in a straight forward way. More are planned for the future, and we'd really love to hear from clients on areas they would like us to cover in our Pocket Guide series"
To request any or all of these FREE guides, just contact Skopos, or go to https://skopos.agency/GetGuides
For more information on our Risk-free Research built on Relevance and Relationships, just peruse skopos.boxed-rocket.com
Darren Mark Noyce
darren.noyce@skopos.agency